Nanit Sound and Light allows multiple users to control the device using the app. To invite a new parenting team member to control the device, do the following:
Under the 3 lines menu, tap the device's settings.
In iOS, tap "Add a team member". In Android, tap "Parenting team" and then "Add a team member".
they already have a Nanit camera account, please make sure to invite that same address.
Once the invitation was sent, you'll see the word "Pending" next to that person. The word "Pending" will no longer be shown Once the invitation was accepted by that person.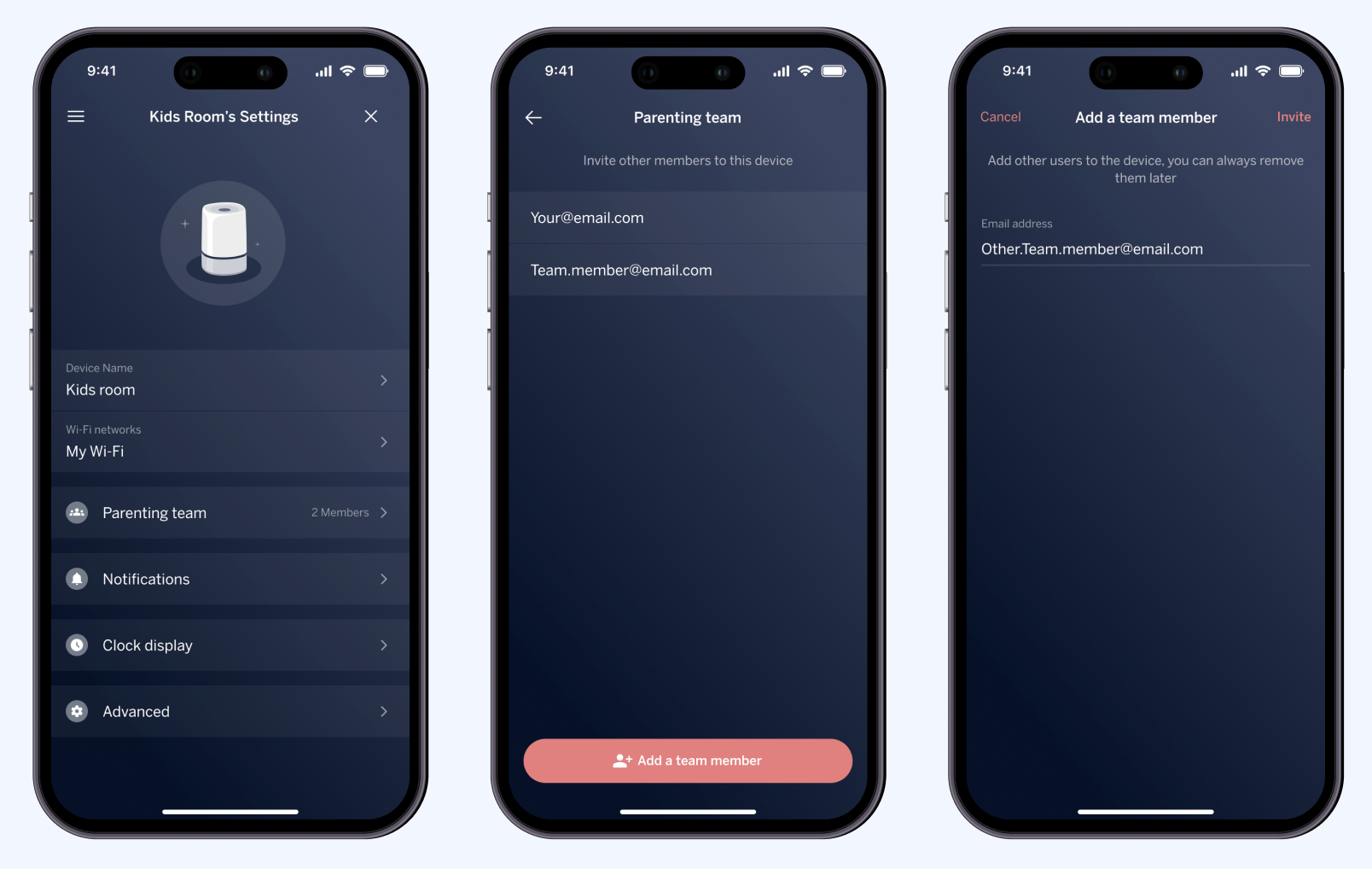 Receiving an invitation to join a device's parenting team
The person that was invited will receive an email from hello@nanit.com .
They will need to download the Nanit Sound and Light App, and accept the invitation.
Once they register or login to the app with the email address that was used to invite them, they should have access to the device. Note – the device can be controlled only within the same wifi network it is using.