This article will guide you through the steps of pairing your Nanit camera with a phone or tablet. You'll learn how to sign into your Nanit account, add a camera, pair Bluetooth, connect Nanit to your Wi-Fi network, and properly position your baby's crib.
---
Before you begin
Make sure your phone or tablet is compatible with the Nanit app. Learn more >
Install the latest version of the Nanit app from the Apple App Store or Google Play Store.
Turn on Bluetooth and Wi-Fi on your phone or tablet, and connect to your preferred Wi-Fi network. For best results, make sure you have strong wireless signal strength on your device.
Choose a setup location for Nanit and your baby's crib. For an optimal connection, we suggest having a router or Wi-Fi repeater/extender on the same floor as the nursery and within 20' of Nanit.
---
1. Sign into your Nanit account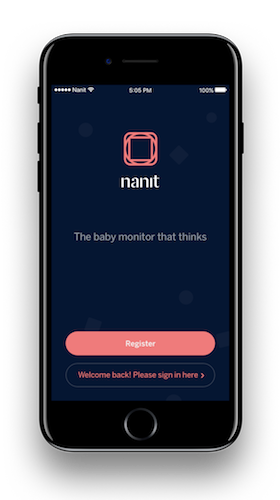 If you don't have a Nanit account, open the Nanit app and tap 'Register' to create one for free. Note that we will send you a confirmation email to verify the email address linked to your account.

If you already have an account, click the sign in button.
---
2. Add a camera
---
3. Pair Bluetooth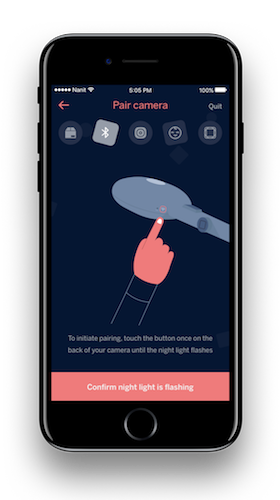 Locate and press the pairing button on the back of the Nanit camera.
When Nanit's night light begins to flash, tap 'Confirm night light is flashing'.
The Nanit app will then attempt to pair with your Nanit camera.

If your Nanit camera fails to connect, see our troubleshooting steps here.
---
4. Connect to Wi-Fi
---
5. Position your crib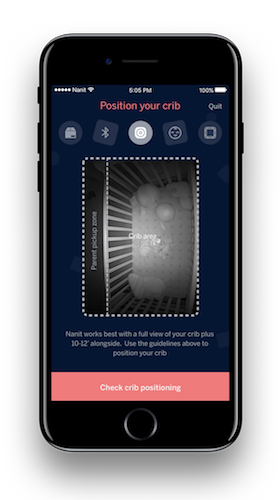 ---
6. Add your child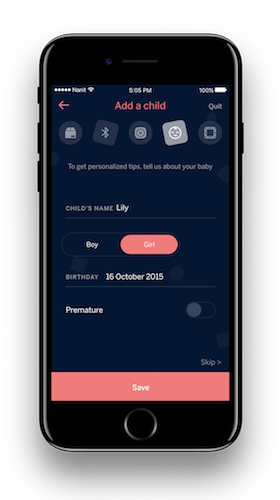 Enter your child's name, gender, and birth date.

If your baby hasn't arrived yet, you can skip this step by tapping 'Skip >' near the lower-right corner of the screen.
If your baby was born prematurely, we'd like to know the week of delivery. This information allows us to improve the accuracy of Nanit's reporting.
Tap 'Save'.
---
7. About you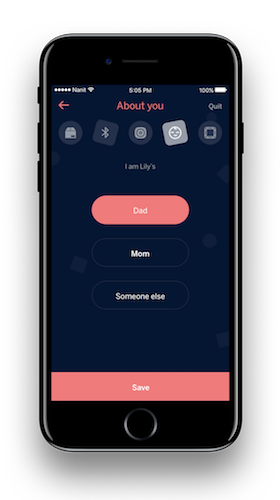 We'd like to know your relationship to the child, so we can personalize your tips and notifications.

Choose your relationship to the child, then tap 'Save'.
---
8. App walkthrough
---
9. Set up Nanit Insights