We built Nanit with all the tools you need to properly monitor your baby and keep up with their sleeping habits. The following information will help you learn more about the hardware that helps make Nanit the smartest baby monitor on the market.
---
Camera and infrared light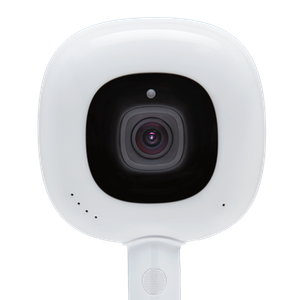 Nanit uses a high definition camera (960p HD) to capture each of your baby's precious moments. To make sure you're able to keep up with your baby's activities in the dark, there's a diffused, low glow, infrared light emitted by the camera. (10 LEDs 850nm)
---
Night/status light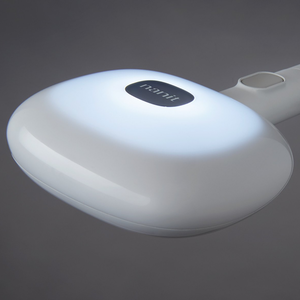 The top of the Nanit camera is made of an illuminating plastic that will light up anytime you turn on the night light, or Nanit is connecting to Wi-Fi.
---
Pairing button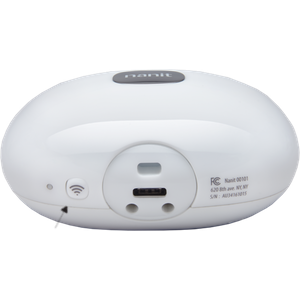 On the backside of the Nanit camera, there is a button with a radio signal icon. This button is used during the pairing process, to pair Nanit to your mobile device.

For more information on the pairing process, click here.
---
Reset button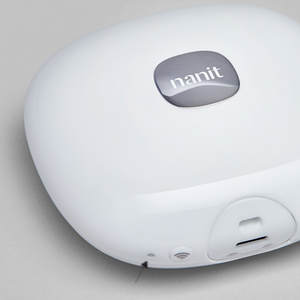 Next to the pairing button, you'll find a small recessed button. This is Nanit's reset button. The reset button can be used anytime you're experiencing connectivity problems and need to re-pair your Nanit camera.
---
Temperature and humidity sensor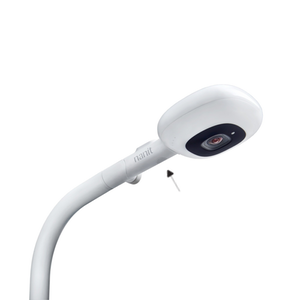 Nanit can let you know anytime your baby's nursery is too hot or cold by using the temperature sensor. Additionally, Nanit will display the humidity level of your baby's nursery within the Nanit app. The sensors are located in both the wall and multi stand, directly behind the camera.


---
Camera angle knob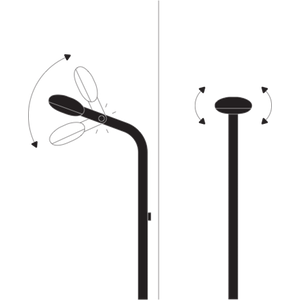 The grey knob near the top of the stand can be used to adjust the camera's angle. To adjust the camera angle, turn the knob counterclockwise to loosen. Once finished, turn the knob clockwise to tighten.
---
U-Clip
The Floor Stand can be free-standing or secured to the wall. The Floor Stand comes with a U-Clip wall mount with two parts, allowing removal from the wall without disassembly.
The Clearance Floor Stand includes a U-Clip and two screws for mounting Nanit to the wall. For the most secure and stable position with the Clearance Floor Stand, secure the U-Clip on the stand, and screw the clip to the wall 32 inches from the floor.
---
ASTM Certified Cord Covers
Both the Floor Stand and Clearance Floor Stand are ASTM Certified. The cord covers on both models ensure that the power cable is concealed and allows it to be safely positioned within 3 feet of the crib.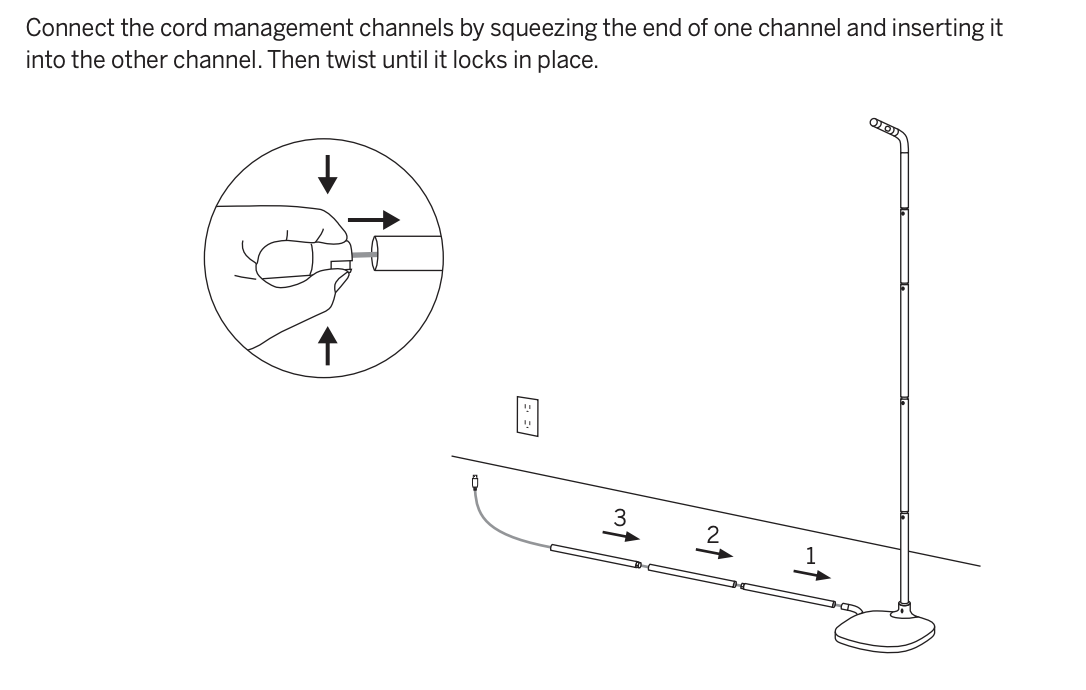 ---
Specifications of the Nanit Floor Stand
Floor Stand dimensions: Maximum stand height 67 inches/short stand segment length 9.6 inches/long stand segment length 15 inches/stand base width 12 inches
HSA/FSA eligible
ASTM-certified cord cover provides added safety near the crib
Quick and easy assembly
---
Specifications of the Nanit Clearance Floor Stand
65.6" Height x 23.5" Width x 10" Depth

166.6 cm Height x 59.6 cm Width x 25.4 cm Depth

Weight 9.5lbs / 4.3kg

Power cable 8 feet (243.8 cm) with 5 feet (152.4 cm) cord channel