To pair Nanit with another network, follow these steps:
1. Tap the side menu, then choose "Baby's settings".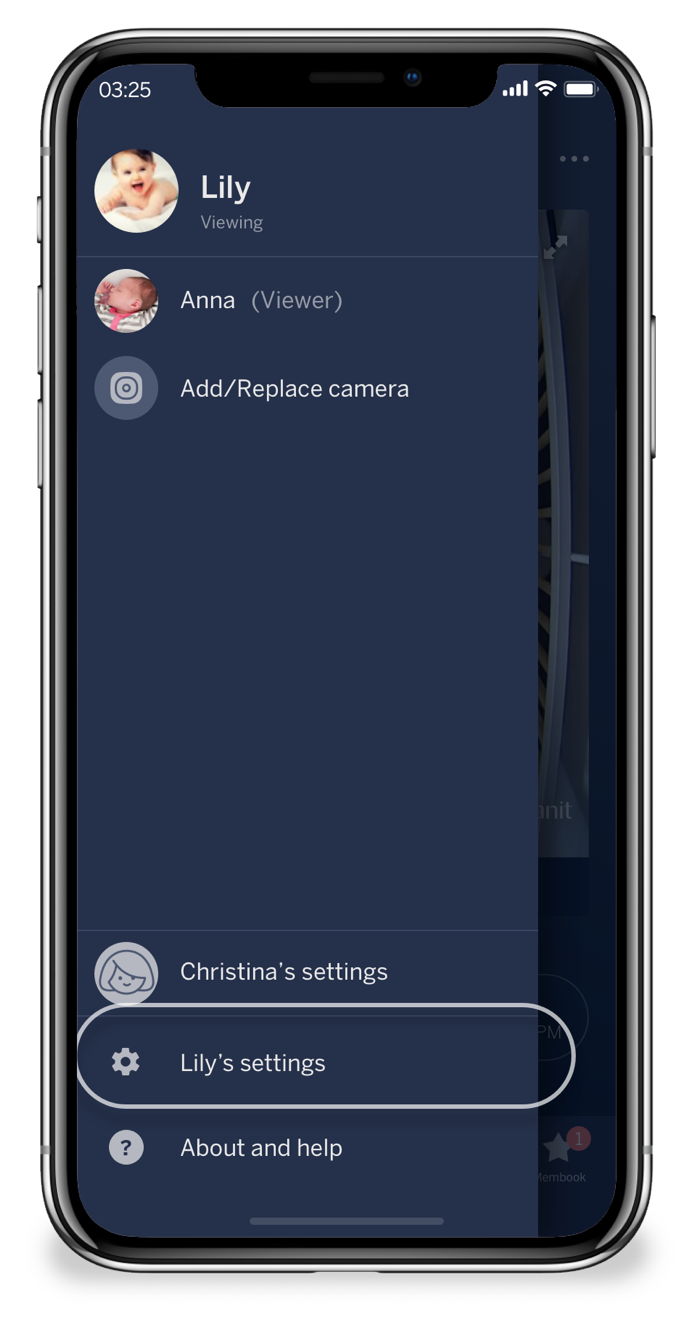 2. Scroll down and tap on 'Network'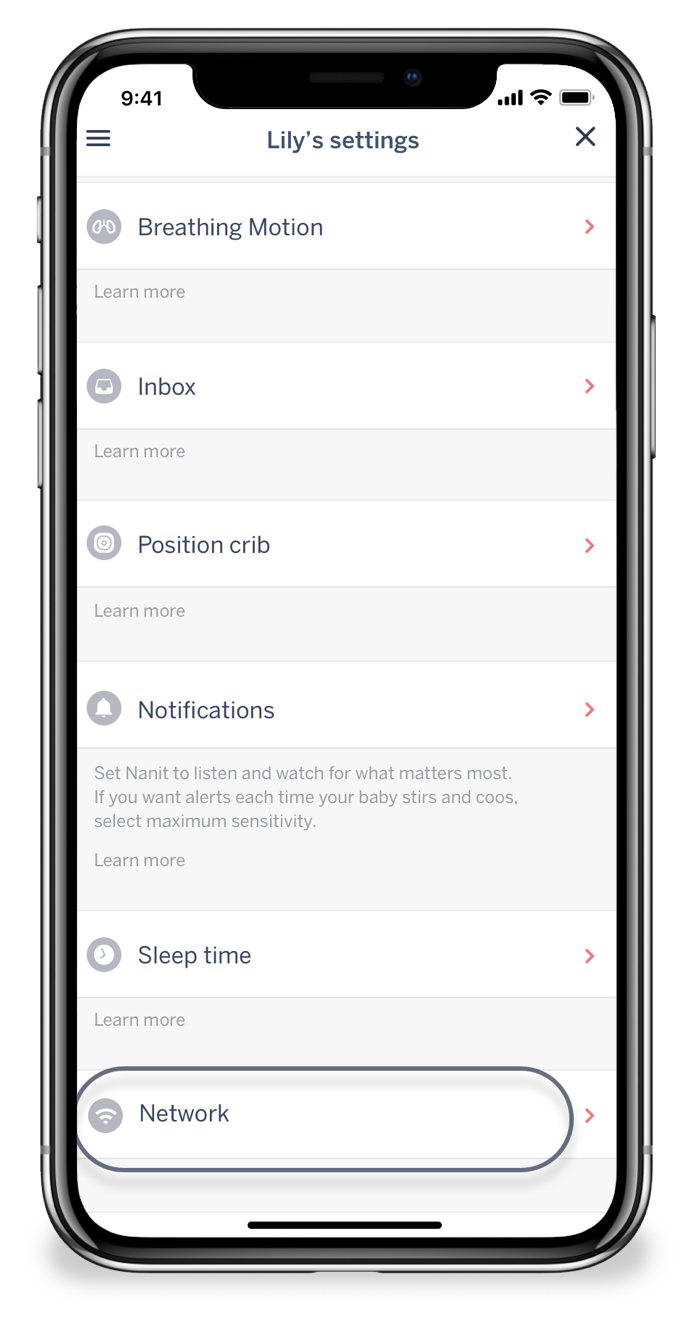 3. Tap 'Pair Nanit with your network' and follow the in-app instructions to pair. Make sure your phone is connected to the network you want Nanit to connect to.