We built Nanit with all the tools you need to properly monitor your baby and keep up with their sleeping habits. The following information will help you learn more about the hardware that helps make Nanit the smartest baby monitor on the market.
---
Camera and Infrared light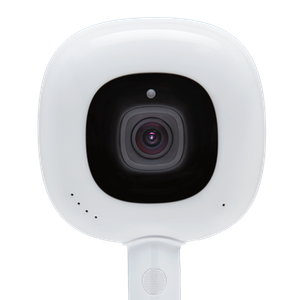 Nanit uses a high definition camera (960p HD) to capture each of your baby's precious moments. To make sure you're able to keep up with your baby's activities in the dark, there's a diffused, low glow, infrared light emitted by the camera. (10 LEDs 850nm)
---
Night/Status light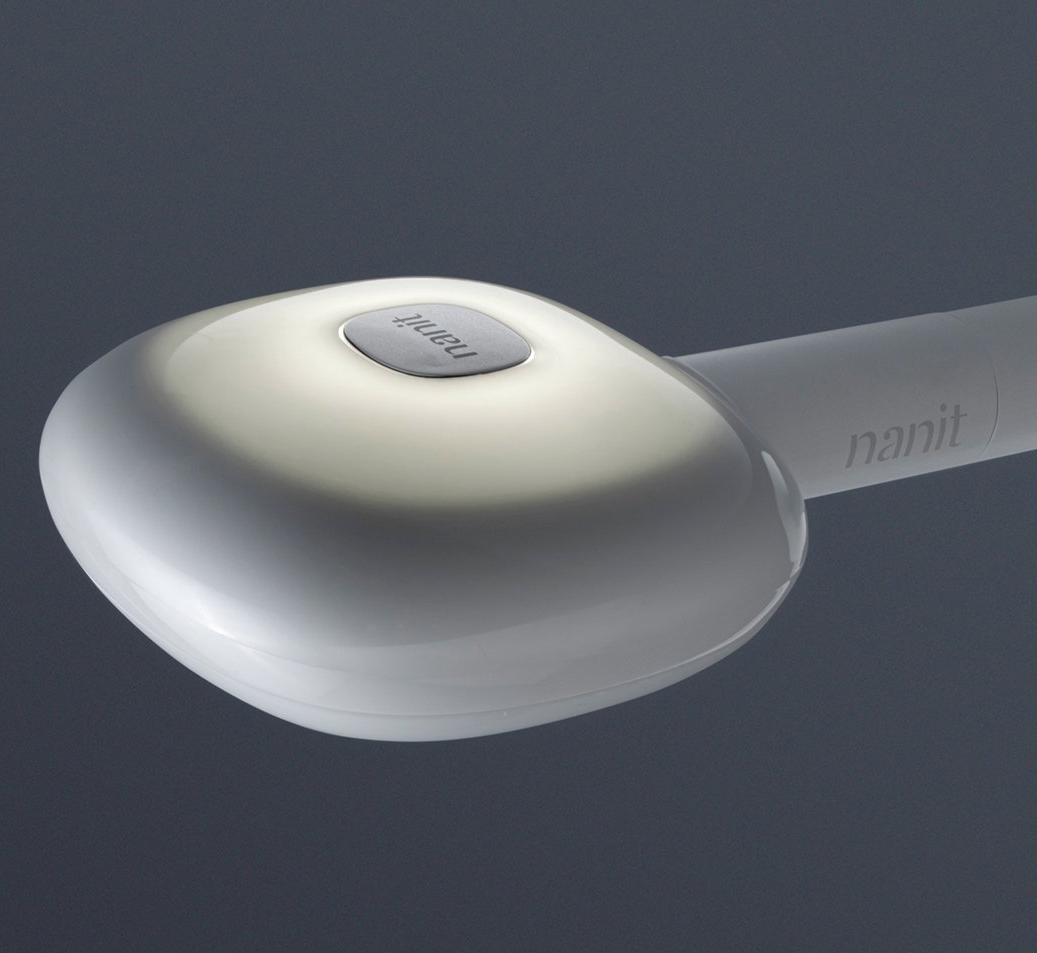 The top of the Nanit camera is made of an illuminating plastic that will light up anytime you turn on the night light, or Nanit is connecting to Wi-Fi.
---
Pairing button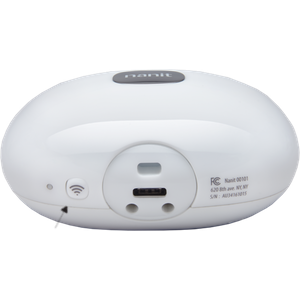 On the backside of the Nanit camera, there is a button with a radio signal icon. This button is used during the pairing process, to pair Nanit to your mobile device. For more information on the pairing process, click here.
---
Reset button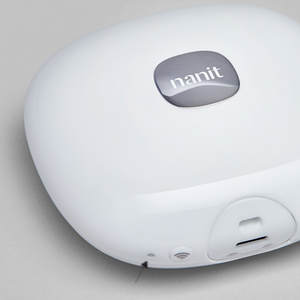 Next to the pairing button, you'll find a small recessed button. This is Nanit's reset button. The reset button can be used anytime you're experiencing connectivity problems and need to pair your Nanit camera again.
---
Temperature and humidity sensor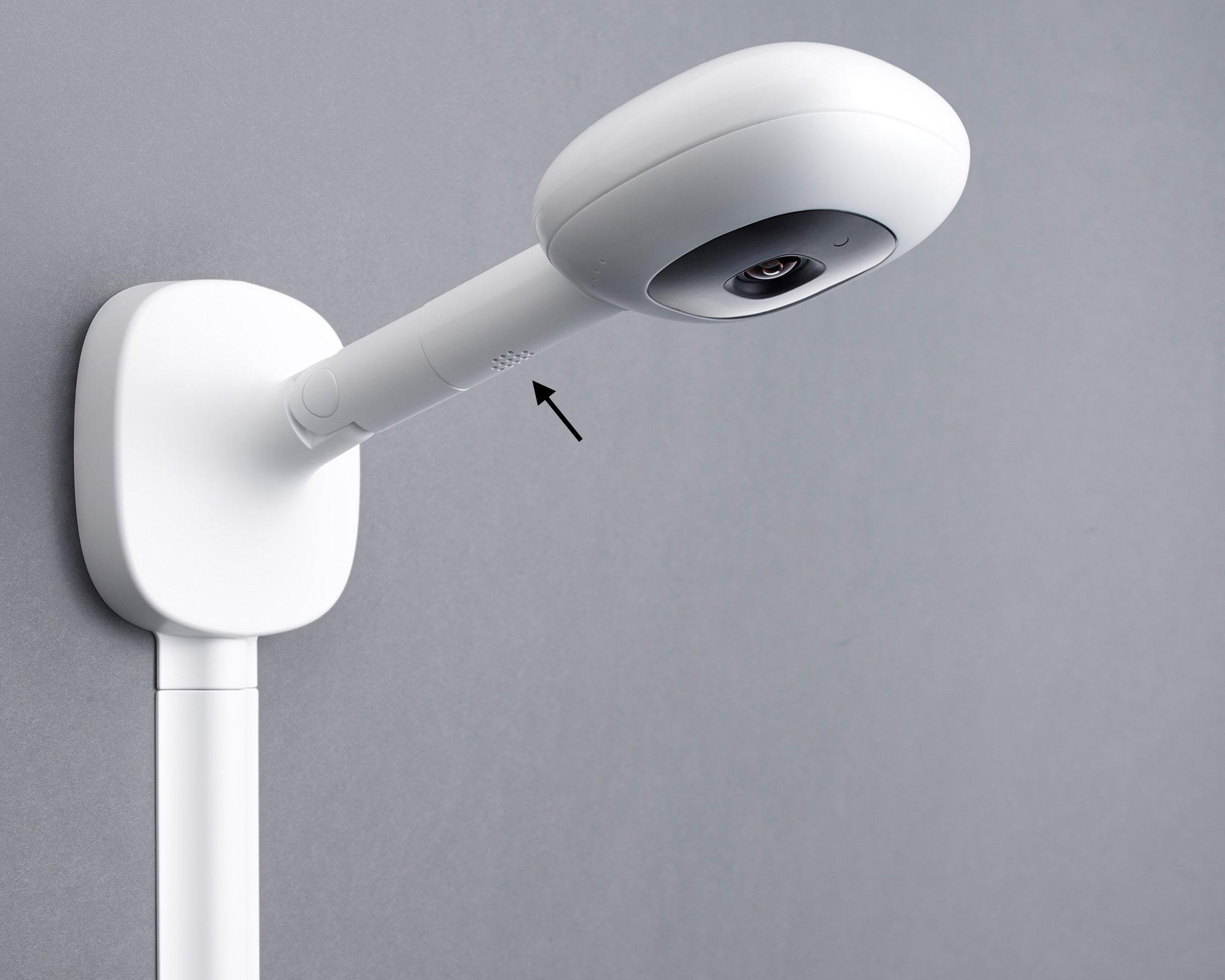 Nanit can let you know anytime your baby's nursery is too hot or cold by using the temperature sensor. Additionally, Nanit will display the humidity level of your baby's nursery within the Nanit app. The sensors are located in Wall Mount itself.
---
Adjusting the camera angle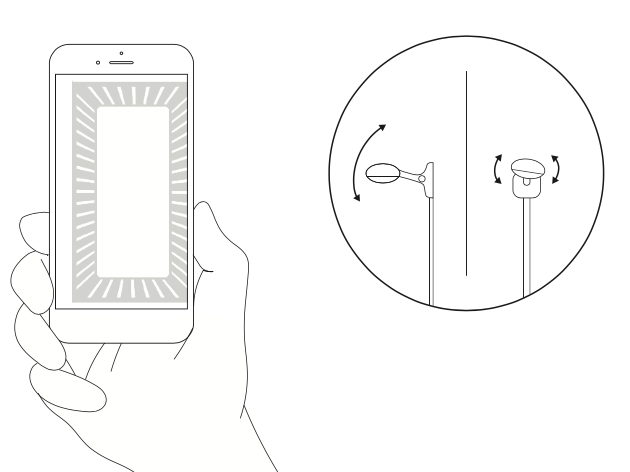 Complete the in-app crip positioning process and adjust the camera angle to ensure correct positioning.
---
Elbow Connectors and Cable Covers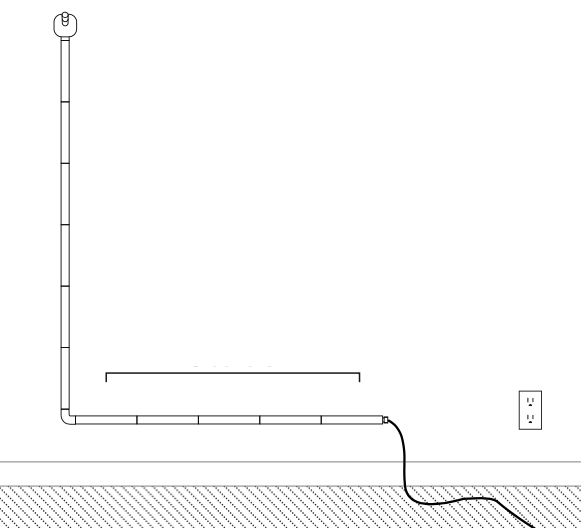 Loose cables pose a serious safety risk for your child, so we've included cable channels to eliminate that risk. The cable covers ensure that the power cable is concealed and not within reach of your baby's crib.
---
Dimensions
Mount footprint on the wall (excluding the cable covers):
4.2" in height x 3.3" in width (10.6 cm height x 8.3 cm width)
Total cable length: 14 feet (426.7 cm)
Total cable cover length: 10 feet (304.8 cm)
Total package weight: 2.5 lbs / 1.1kg
---