If you've noticed that your sleep analytics are not accurate it may be that your Nanit is not set up for our sleep analytics to be as accurate as possible. This usually happens because of the way the crib and Nanit are aligned with each other. To get the most out of Nanit Insights, it is extremely important that your crib and Nanit be set up properly otherwise, you can experience inaccuracies in your baby's sleep tracking.
The optimal setup
To deliver the best sleep insights, Nanit needs to be set up according to the guidelines below:
The Nanit camera should be centered on the long side of the crib

The entire crib should be visible in the Nanit app live view

An additional "parent pick up zone" (10-12" outside of the crib) should be visible in the Nanit app live view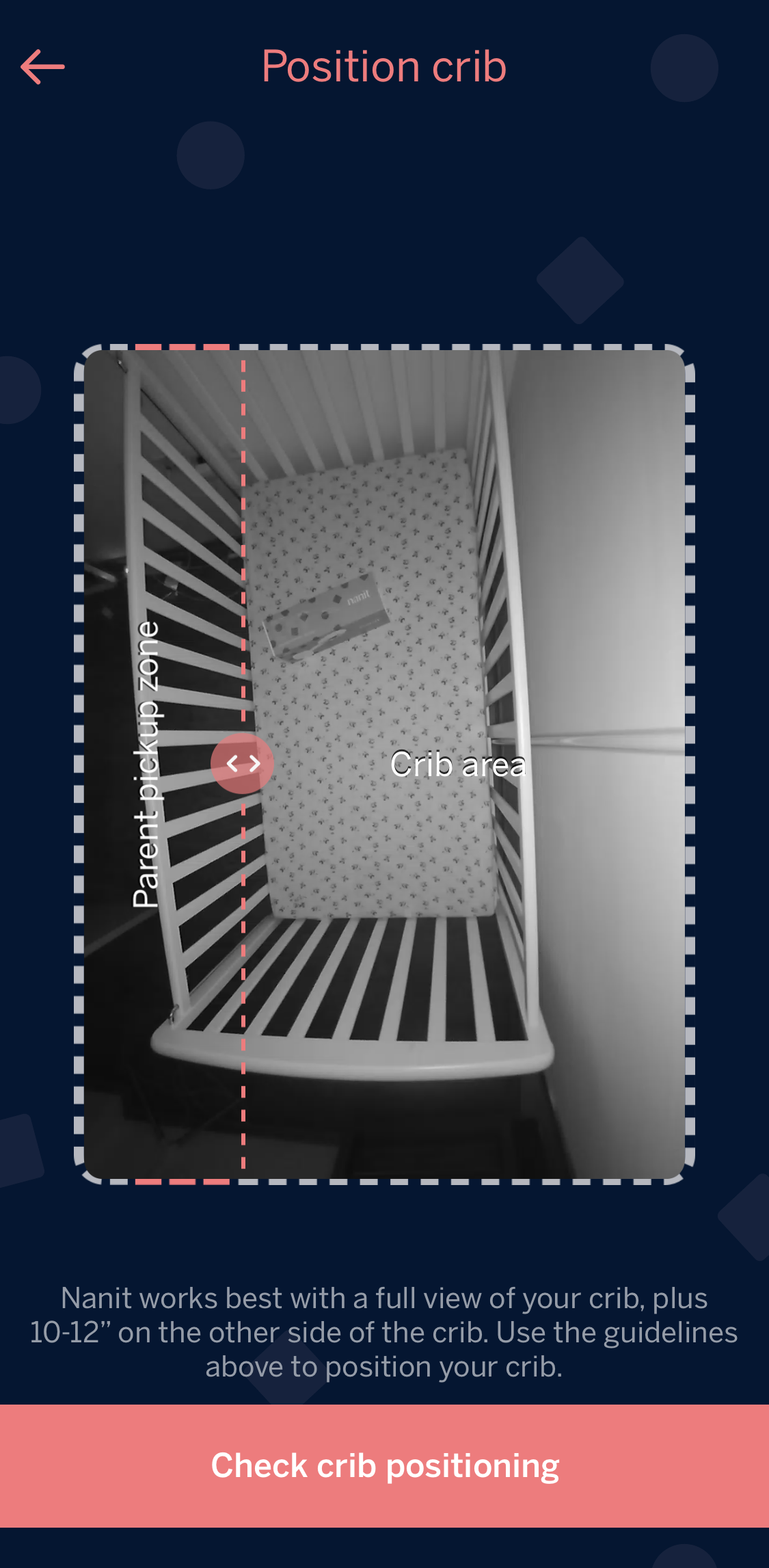 If you see too much of the wall, or not enough of the parent pick up zone, DO NOT adjust the pink dotted line. Instead please adjust the neck of your floor stand or wall mount to make sure you get the perfect view.
Make sure your baby's date of birth is updated
Our personalized sleep tips are based on a combination of your baby's sleep data and his/her age group. In order to get the most helpful sleep tips, we recommend that you take a moment to make sure your baby's date of birth is up to date.
Here's how to make sure your baby's date of birth is up to date:
- Open the Nanit app and tap side menu
- If you have more than one Nanit camera - Tap the name of your camera
- Choose your baby's settings
- Tap on '"About [baby name]'
- Tap the date of birth field to edit
- Tap 'Save'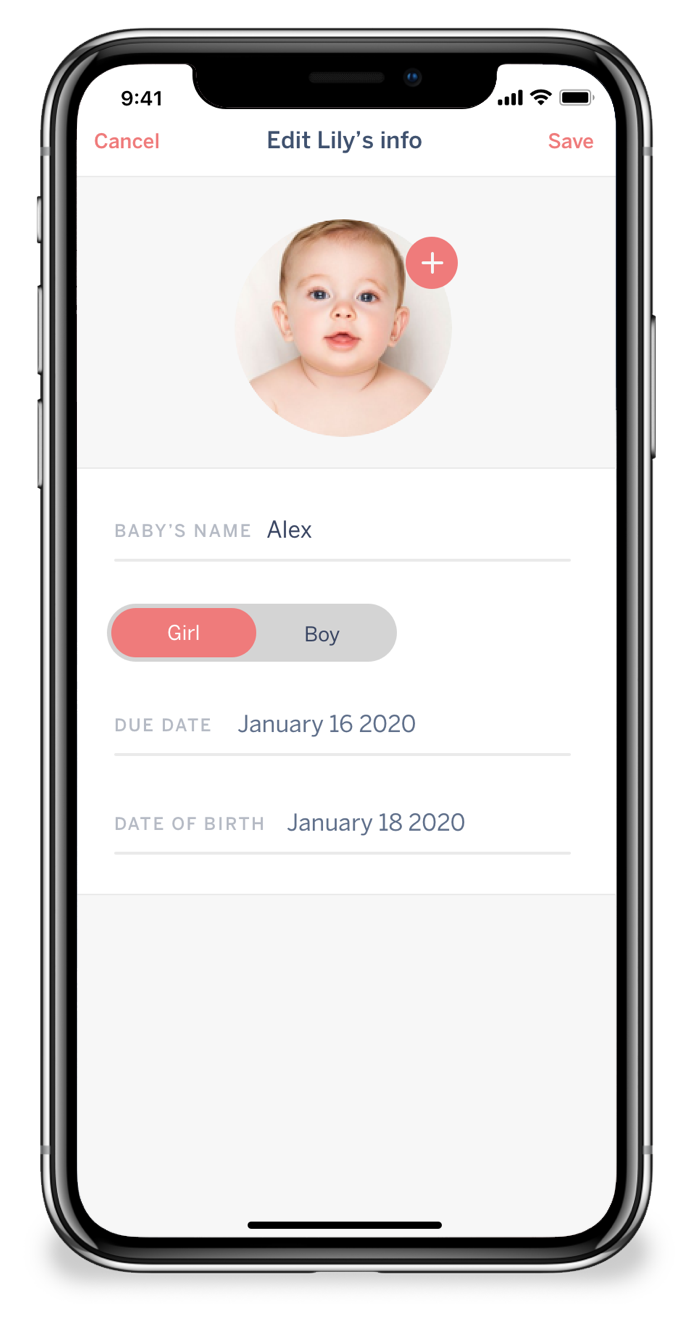 Something not right? You can edit your sleep data
After your first night with Insights, you'll receive your first night dashboard with data about your baby's night: how long your baby slept, how long it took him/her to fall asleep, how many times you visited him/her during the night and what is his/her sleep efficiency score. If you notice some of this data is inaccurate, you can manually edit it. Accurate sleep data means you'll get better sleep tips.
Here's how to edit sleep data -
Open your Nanit app and go to 'Dashboard'

Use the calendar view to choose the night you want to edit

Tap the pencil icon on the top right corner of the dashboard

Change what you need and tap 'save'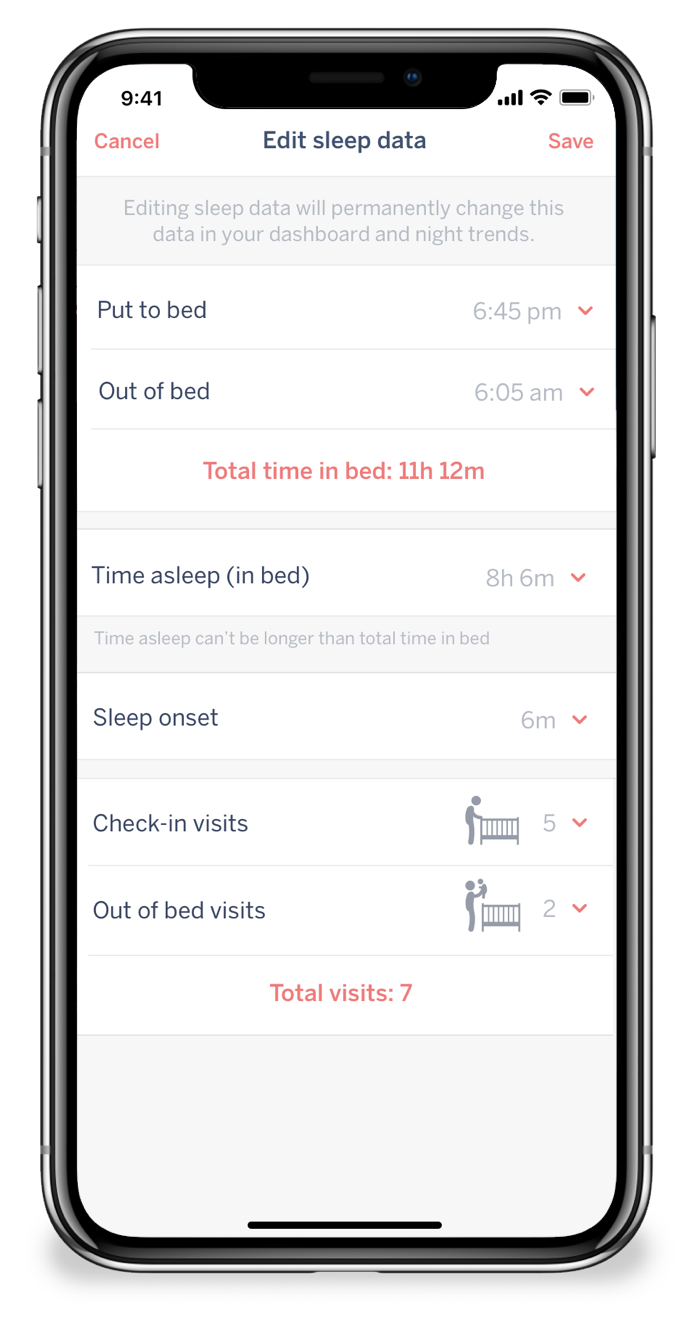 Common Issues to Avoid
Below are a few common scenarios that can sometimes result in inaccurate sleep data. If your crib setup matches any of the images below, we strongly encourage you to adjust it according to the above guide for the best possible experience with Nanit Insights.
No parent pick up zone - image ends where the crib ends

Nanit has moved a bit and is not capturing the entire crib
If you're still experiencing issues, feel free to contact our customer support team by emailing us at help@nanit.com, calling us at 1(866) 696-2648 or by clicking here for assistance.