What is Nanit Breathing Motion monitoring?
Breathe easier with Nanit Breathing Motion monitoring. Breathing Motion monitoring allows you to track your baby's Breathing Motion in your Nanit app for added peace of mind. It is safe and effective, with no sensors or electronics touching your baby. You will see a real-time reading of your baby's Breathing Motion, anytime, anywhere.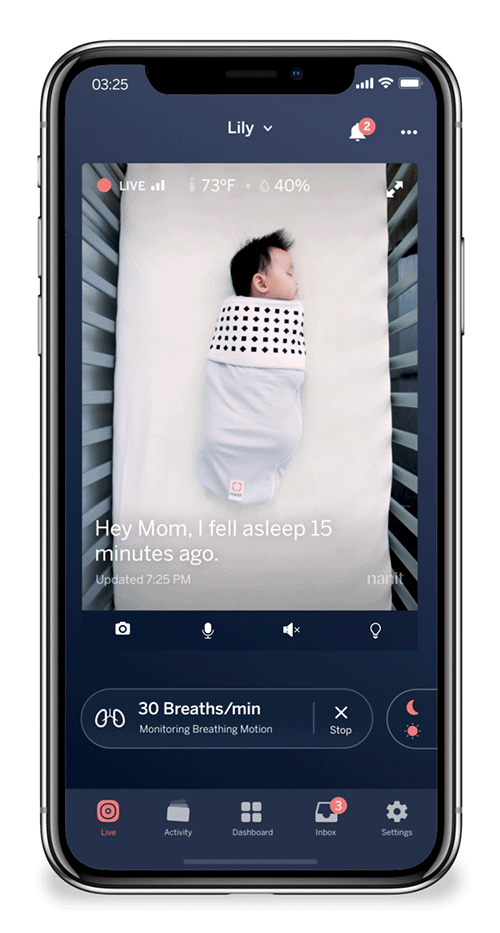 Breathing Motion Monitoring is available whenever your baby is wearing Nanit Breathing Wear. Breathing Wear a line of babywear with a unique pattern, custom-designed to enable the Nanit Pro or Nanit Plus camera to accurately track Breathing Motion. When you put your baby in a Nanit Swaddle or Breathing Band, the camera tracks that pattern, alerting you if no Breathing Motion is detected.
Parents can choose between the Nanit Swaddle—a great choice for younger babies—or the Nanit Breathing Band, which goes over any existing pajamas or sleep sack. Both the Swaddle and Breathing Band are:
Easy to put on (and keep on during diaper changes)

Made of 100% cotton

Have zero electronics, wires, or sensors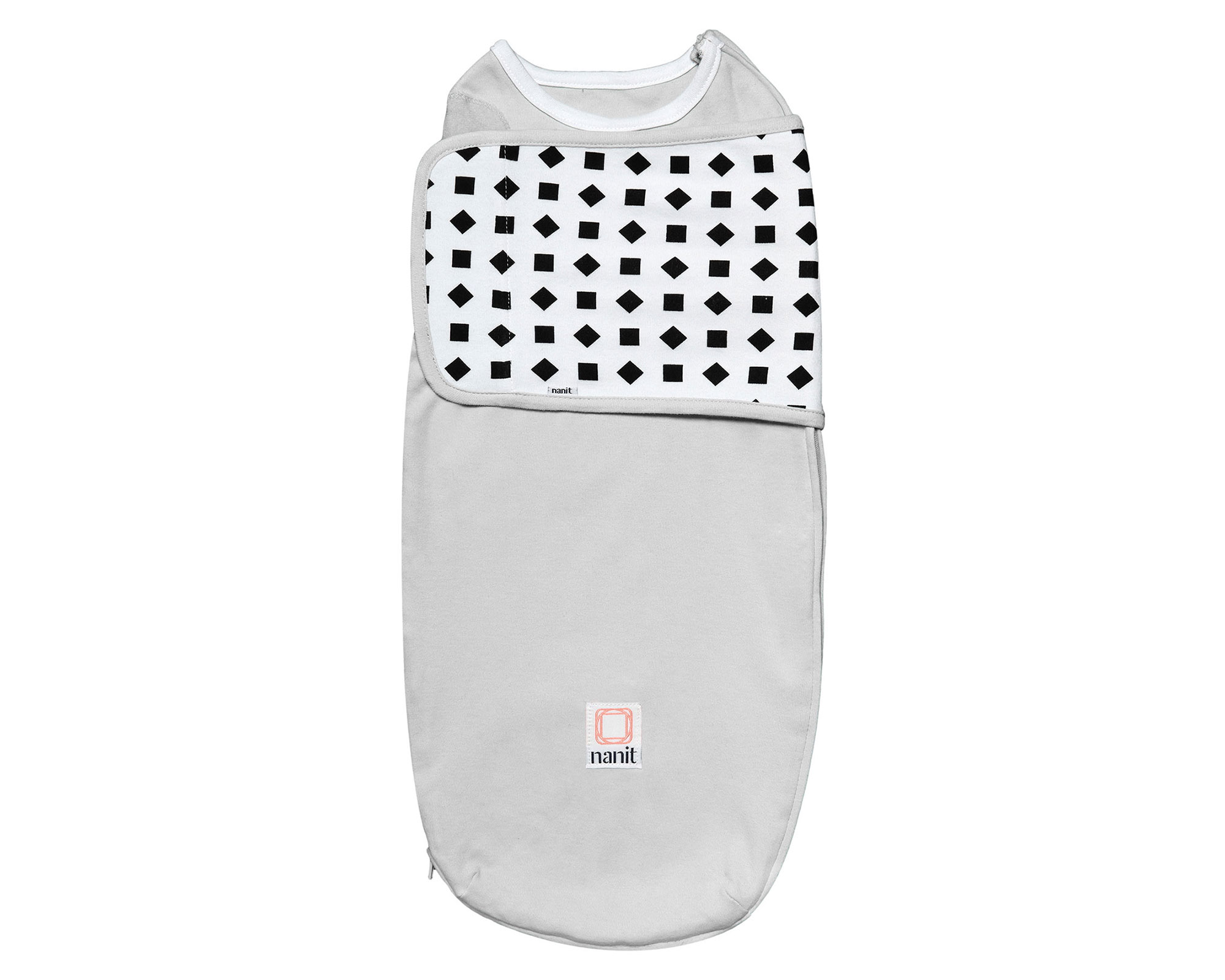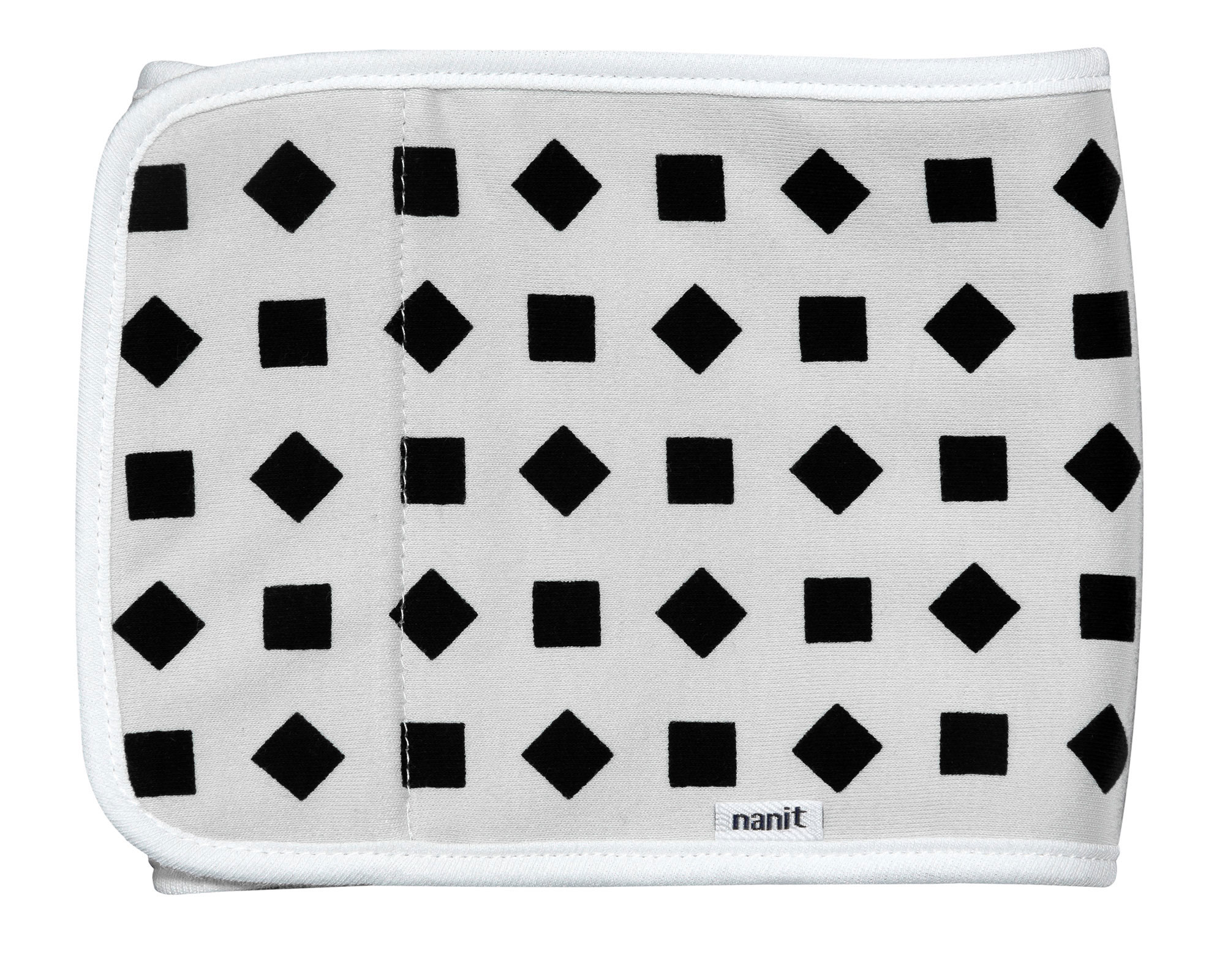 Breathing Motion monitoring requires a Nanit Pro or Nanit Plus camera and a Nanit Insights subscription. One year of Nanit Insights is included with all Nanit Plus cameras purchased after March 1st, 2019.
To learn more about Nanit Breathing Wear and where to buy, click here. Nanit Breathing Wear is also available as part of the Nanit Complete Monitoring System, which includes everything you need to get started in one easy package.