Sleep time settings
The sleep time settings screen allows you to set the timezone of your Nanit camera, and adjust when your baby's night starts and ends. As your baby gets older and their sleeping habits change, so does their sleep time, so we've provided options to choose when your baby's night will start and end. To access your sleep time settings, tap the Settings tab in the Nanit app, choose the camera you'd like to adjust, then tap 'Sleep time'.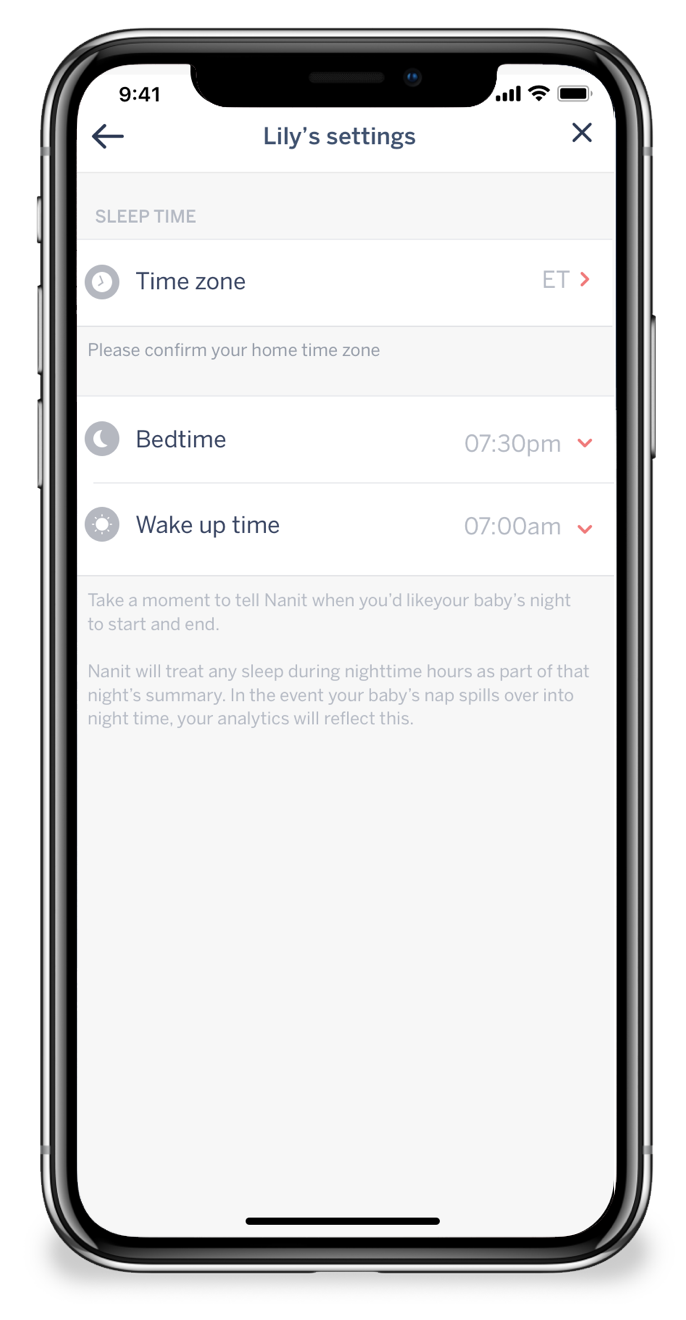 Time zone - The timezone of your baby's sleep summaries will be displayed according to where the crib is, so be sure to adjust your timezone each time Nanit is moved to a new location in a different timezone.
Bedtime - Take a moment to tell Nanit when you'd like your baby's night to start by selecting a 2-hour range. Any crib activity detected between the Bedtime and Out of bedtime will be included in your night summary.
Out of bed - The Out of bedtime indicates the time you'd like to remove your baby from the crib. Any activity detected between the Out of bedtime and Bedtime will be included in your daytime summary.