If you have discount code for a Nanit Insights Plan, follow these steps to use it:
1. Go to my.nanit.com and log in to your account
2. In the main screen, chose your camera and tap on "Change plan" (if you have an active Nanit Insights plan) or "Purchase subscription" (if you don't have a Nanit Insights Plan at all)

3. In the next screen, choose which plan you want to purchase with your discount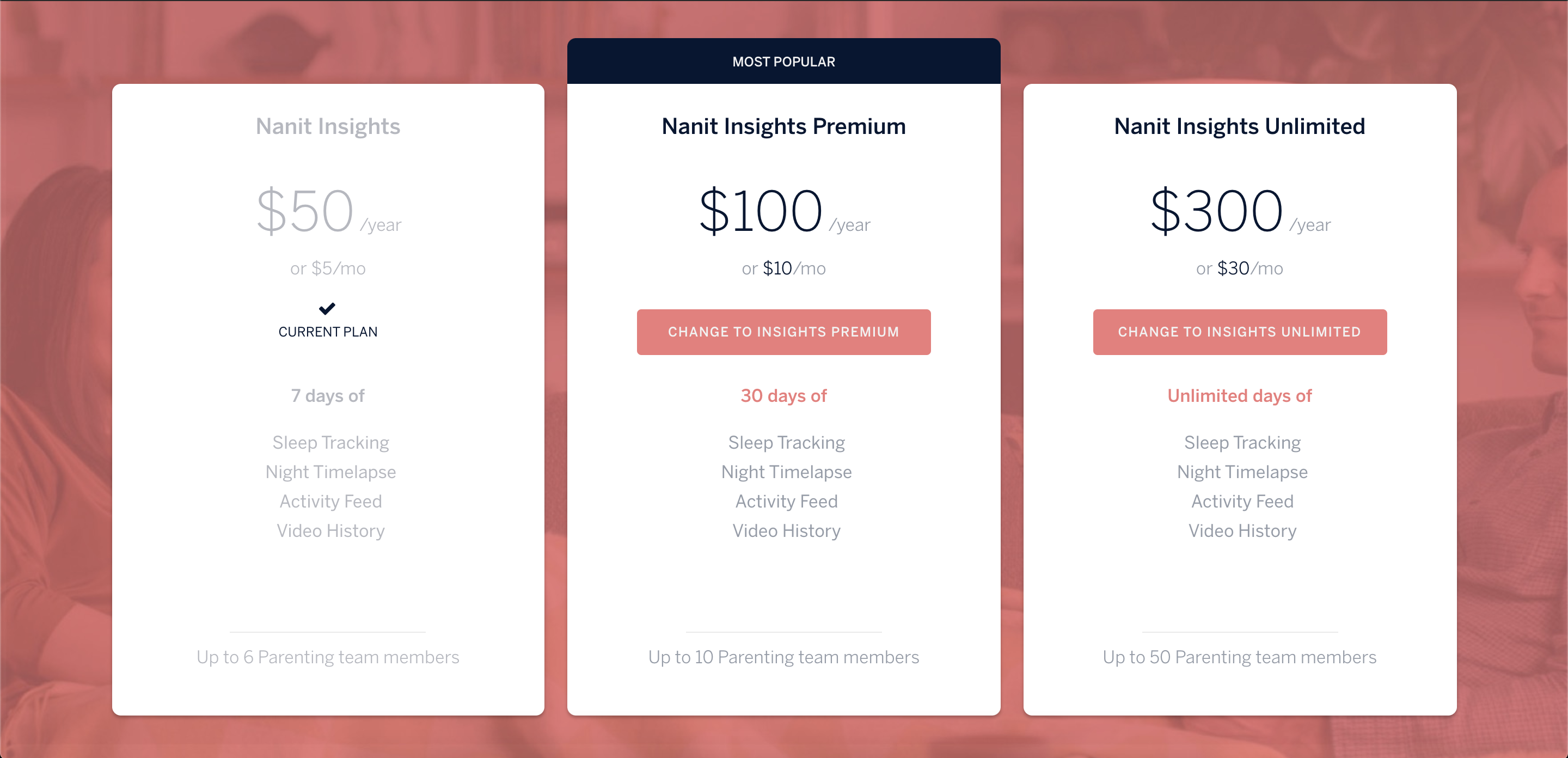 4. In the check out form, choose which billing cycle you prefer (Monthly or Yearly) and click on Next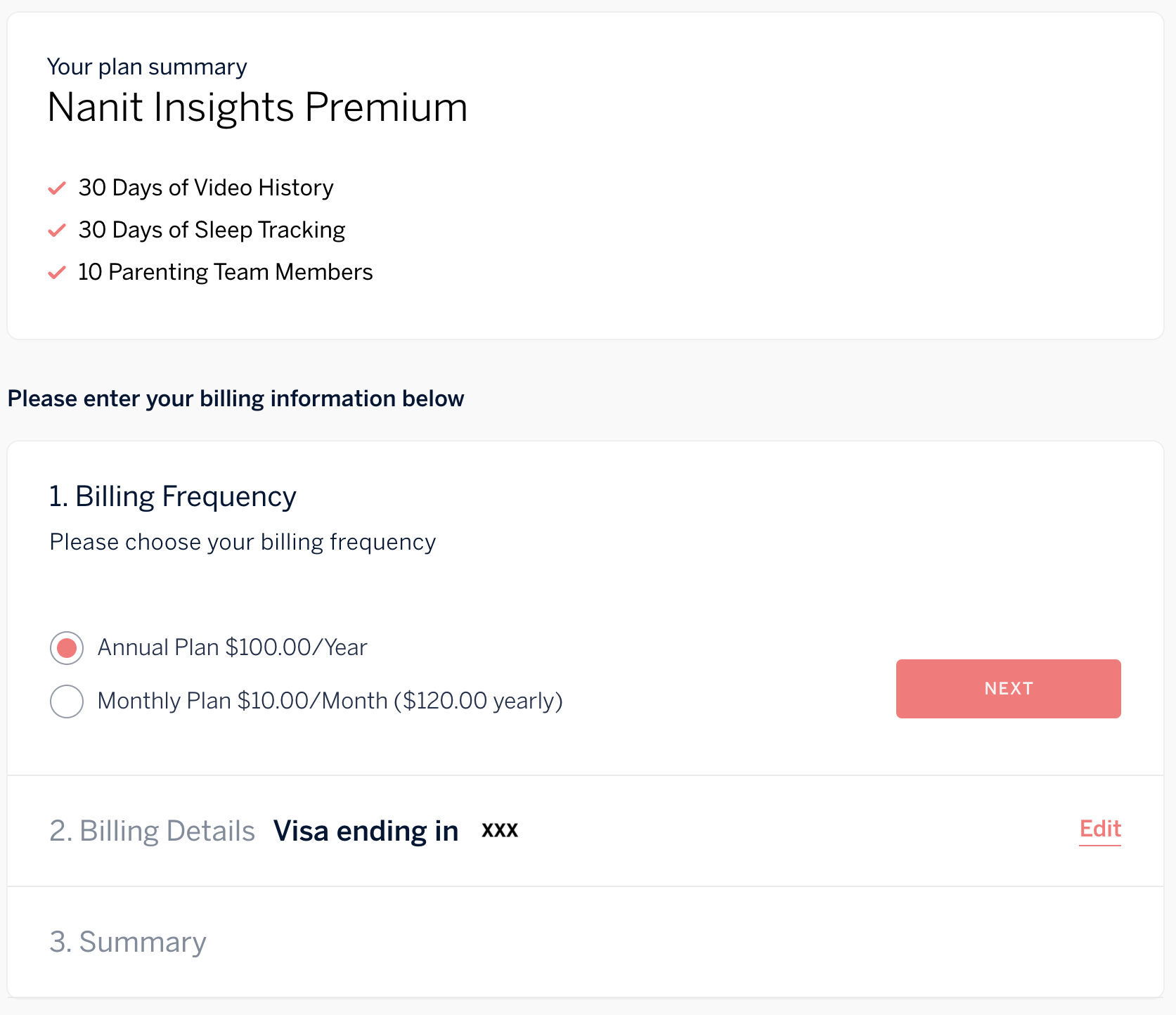 5. After you filled in your credit card details, in the summary, click on "I have a coupon"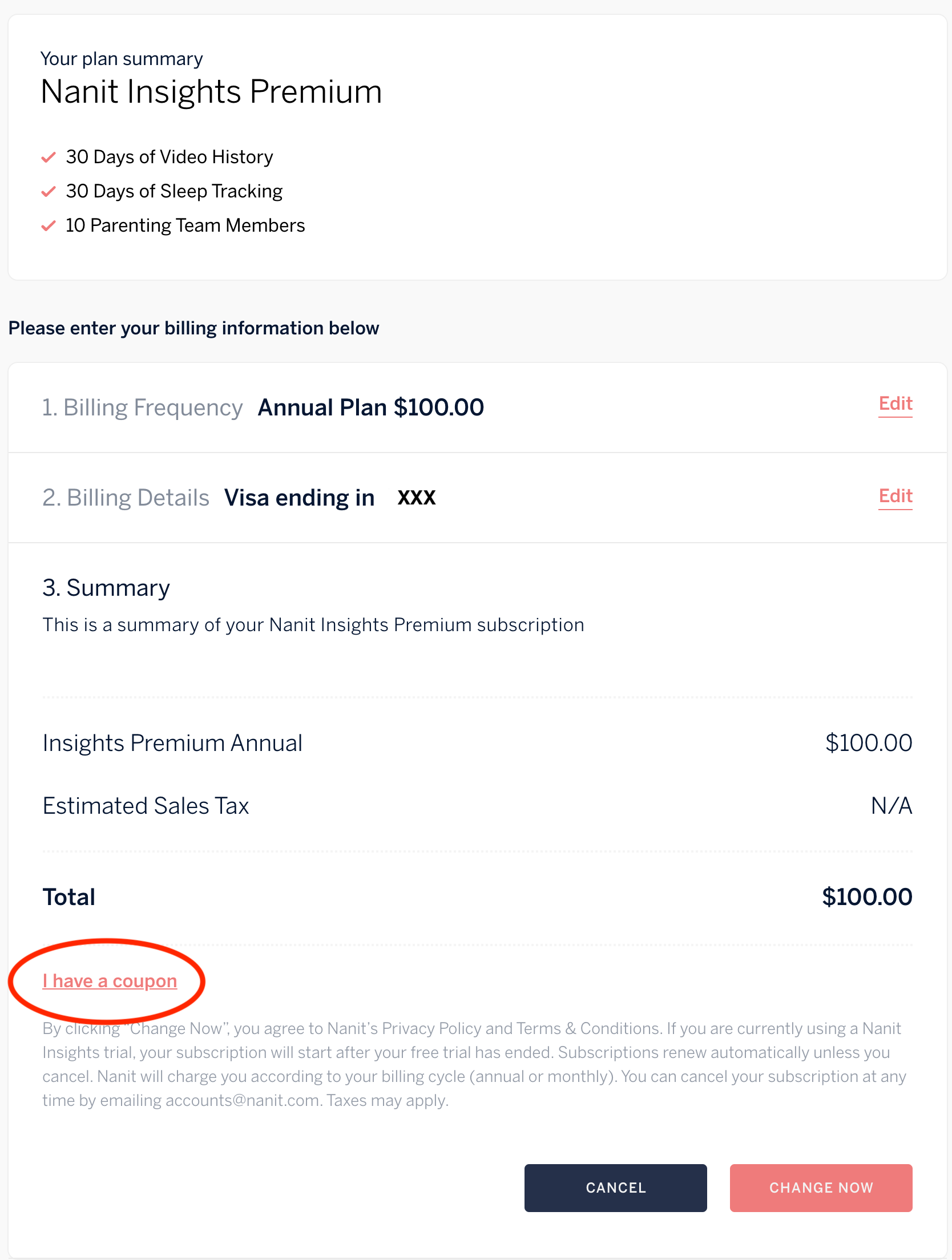 6. Enter the coupon code and click on "Apply"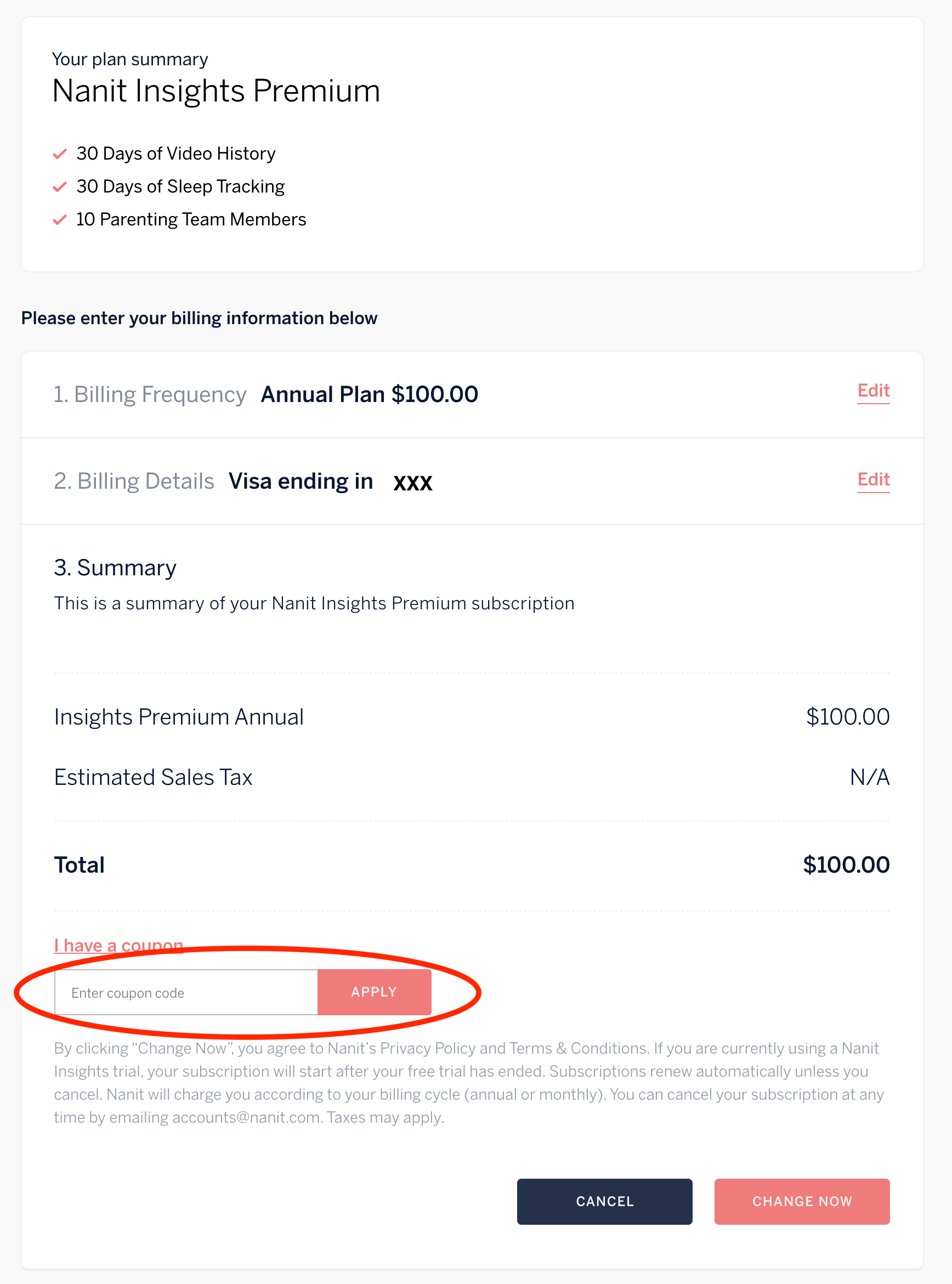 7. Click on "change now" or "purchase" to complete the transaction. The receipt will be emailed to you moments later.